Small towns can have enormous civic pride, and I believe it often reveals itself in the form of public art. When a town cares enough to pay artists to paint murals in key places or create sculptures representing unity, deep moral values or the lives of deeply-loved members of the community, it says a lot. These works and objects provide beauty, evoke imagination, cause a chuckle, inspire and help to educate residents and visitors who come to their towns.
In June of 2018, Ms. Patricia Walsh wrote an article in Americans for the Arts outlining five reasons why public art makes a difference. From my observations as a travel writer, a former music and art teacher and as a lifelong promoter of the arts, I agree with her.
Five Reasons Why Public Art Matters
Art in public spaces plays a distinguishing role in our country's history and culture. It reflects and reveals our society, enhances meaning in our civic spaces, and adds uniqueness to our communities. Public art humanizes the built environment. It provides an intersection between past, present, and future; between disciplines and ideas. Public art matters because our communities gain cultural, social, and economic value through public art.
Economic Growth and Sustainability. By engaging in public art as a tool for growth and sustainability, communities can thrive economically. Seventy percent of Americans believe that the "arts improve the image and identity" of their community.
Attachment and Cultural Identity. Public art directly influences how people see and connect with a place, providing access to aesthetics that support its identity and making residents feel appreciated and valued. Aesthetics is one of the top three characteristics why residents attach themselves to a community.
Artists as Contributors. Providing a public art ecosystem supports artists and other creatives by validating them as important contributors to the community. Artists are highly entrepreneurial. They are 3.5 times more likely than the total U.S. work force to be self-employed.
Social Cohesion and Cultural Understanding. Public art provides a visual mechanism for understanding other cultures and perspectives, reinforcing social connectivity with others. Seventy-three percent of Americans agree that the arts "help me understand other cultures better."
Public Health and Belonging. Public art addresses public health and personal illness by reducing stress, providing a sense of belonging, and addressing stigmas towards those with mental health issues. Public art is noted as slowing pedestrians down to enjoy their space and providing a positive impact on mood.
Both Clarksville, TN and Cartersville, GA have relatively small populations, but their city leaders understand the impact of public art. Here are a few examples in each town that I was able to photograph in recent months. While you look at the photos, imagine what could be done in your own community.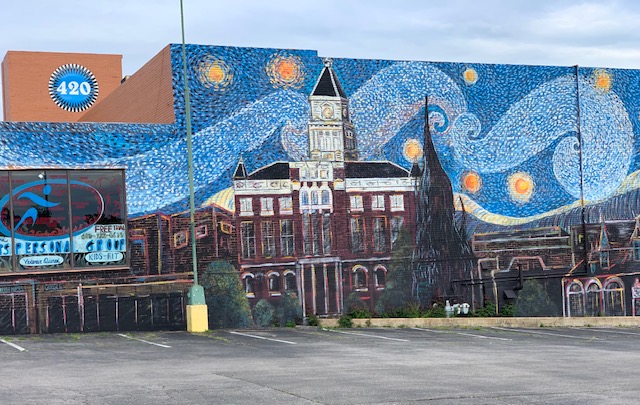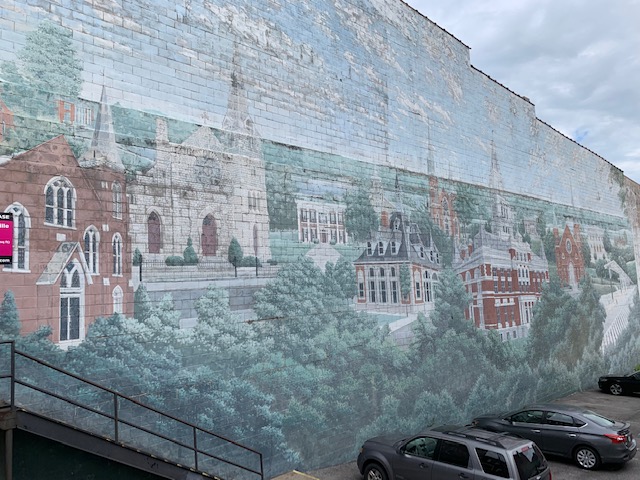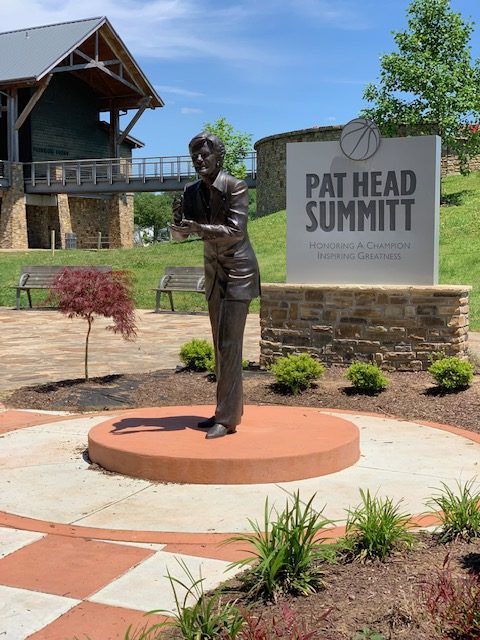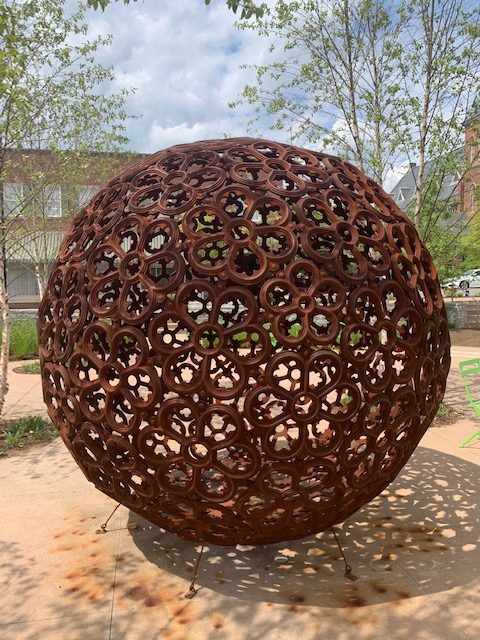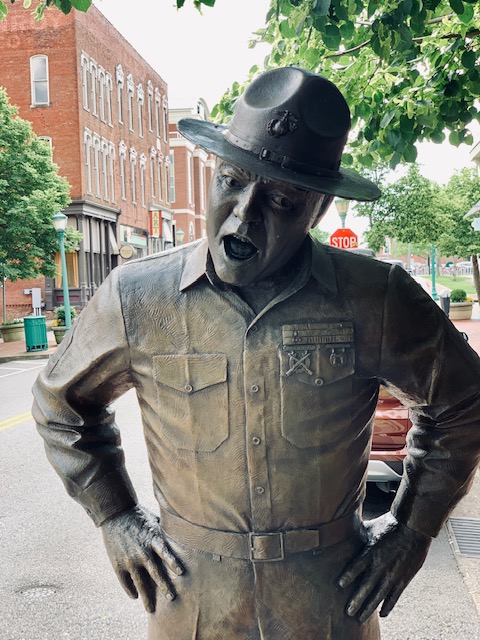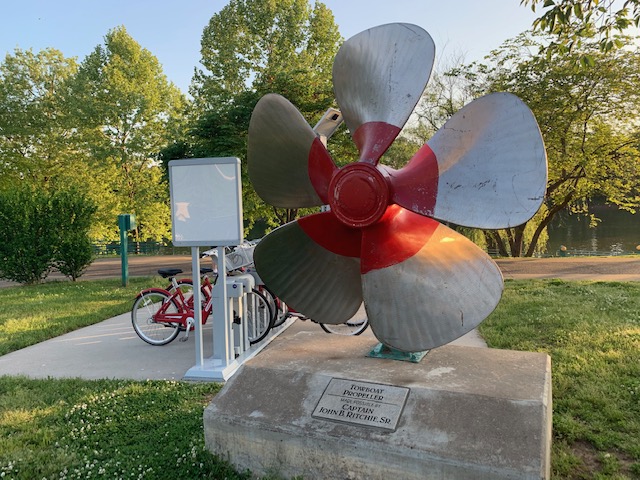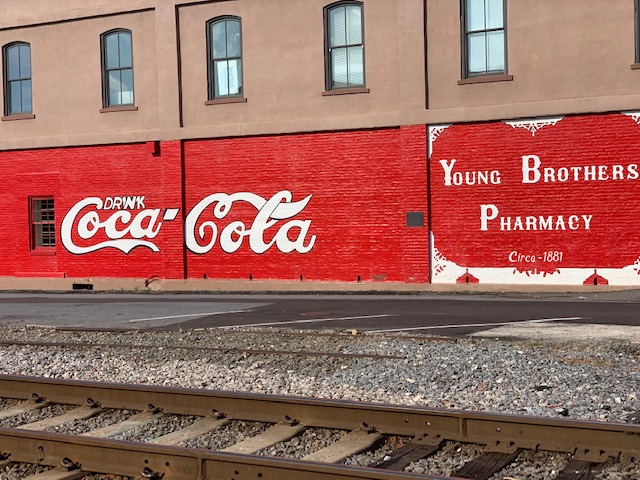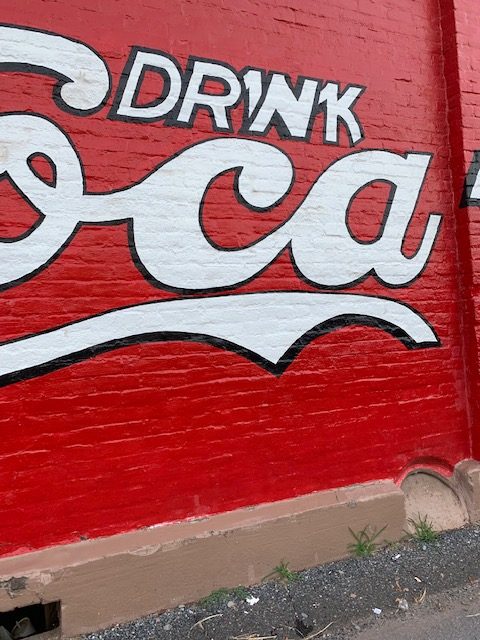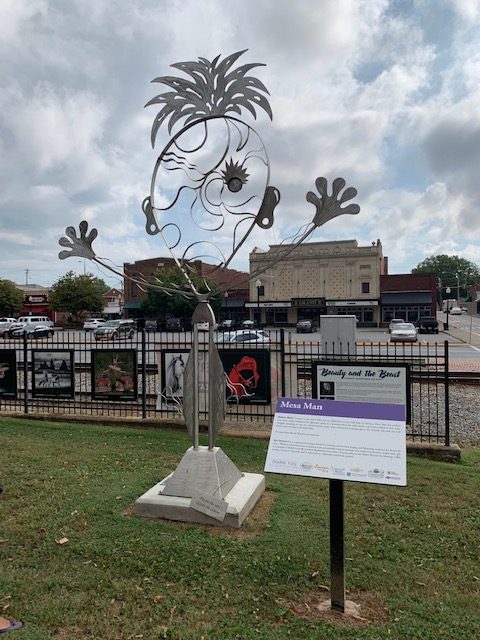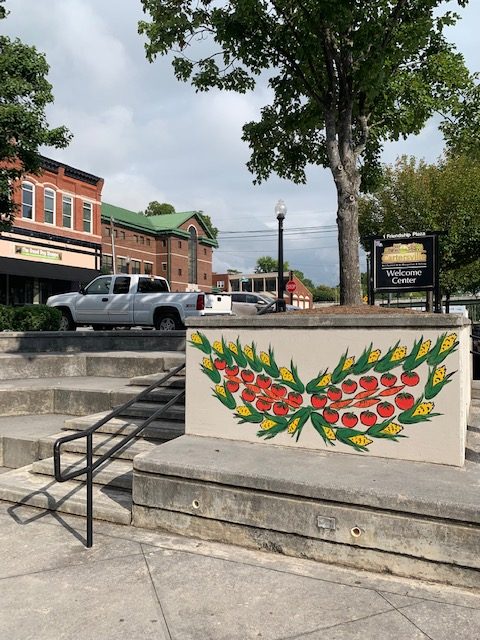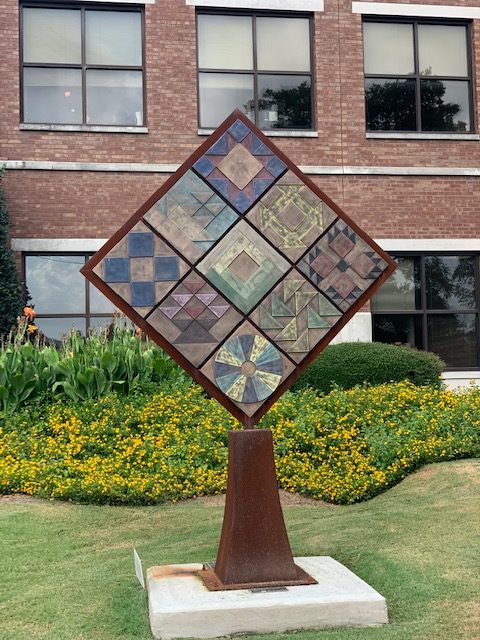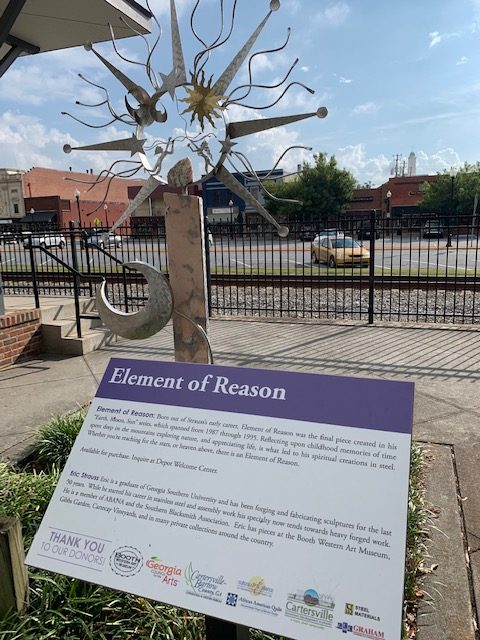 Look for these works when you visit Cartersville and Clarksville and talk to your city council members about getting something started in your own town. There are many talented artists needing our support and encouragement. Or, tell me about the public art where you live. I'd love to come and see it in person.