In recent blogs here and here, I've shared with you about Babyland General Hospital and Clyde's Table nearby in Cleveland, Georgia. Then, I took you to see some of the folk pottery and gave you a recommendation for Mully's in Helen, GA. Today I want to point history lovers to a site with Native American ties and suggest a lovely place for an elegant lunch or dinner.
HARDMAN HOUSE HISTORIC SITE
The Hardman House Historic Site was originally a grand home built in 1870 for Captain James Nichols. His daughter Anna Ruby is the namesake for the famous falls a few miles away. After being owned later by Calvin Hunnicutt and then Dr. Lamartine Hardman (former Georgia governor), the Hardman family donated the home to the state of Georgia in 1999. The state took plenty of time getting everything just right before opening the site to the public. In addition to the carefully-preserved buildings, the property also features a working farm.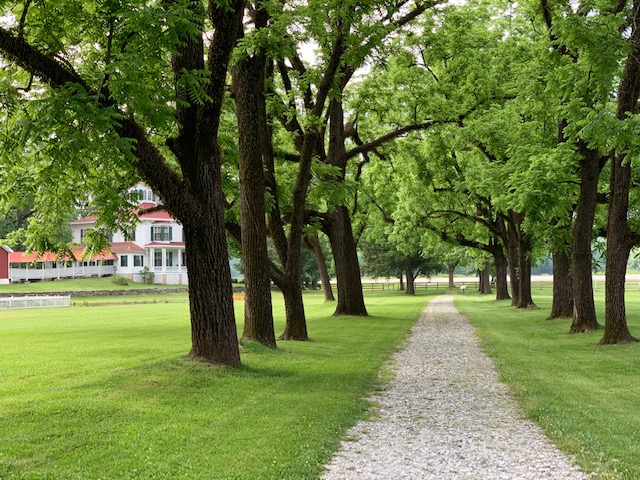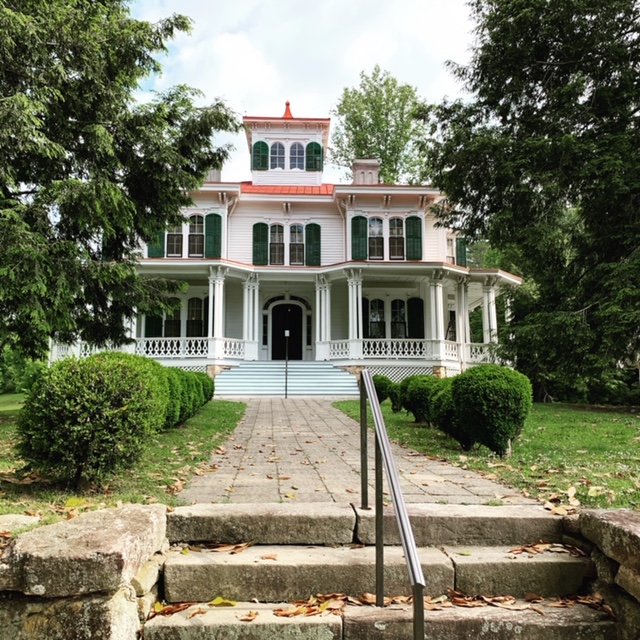 Hardman House is open Thursdays through Mondays from 10:00-4:00, and guided tours are conducted on the hour. A Visitors Center and Gift Shop are located at the entrance to the site.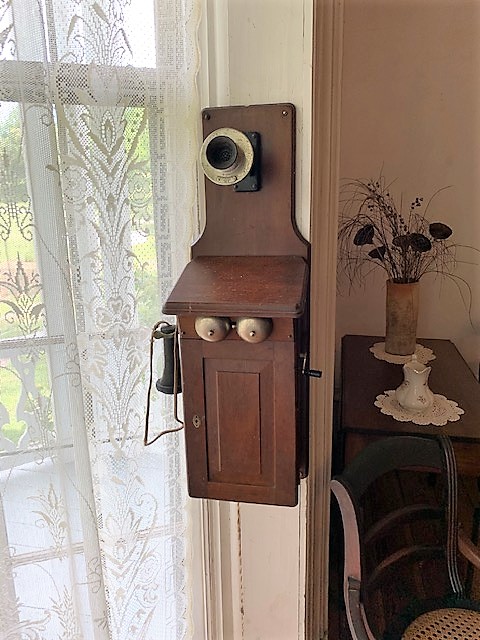 Across the highway in front of the house, you'll see the Nacoochee Indian Mound. Its dimensions are 190-feet long, 150-feet wide and 20-feet high. It was already in existence when DeSoto visited the area in 1540. Now considered to be the 2nd most recognized landmark in Georgia, you can't miss it — topped with a gazebo and surrounded by grazing cows.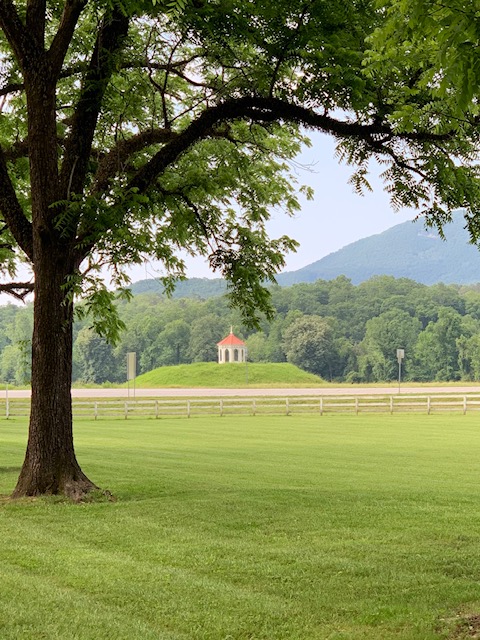 BERNIE'S AT NACOOCHEE VALLEY GUEST HOUSE
Bernie Yates and her daughter Monda Dodge have created an inviting, elegant atmosphere in both the restaurant (Bernie's) and the Nacoochee Valley Guest House. There are only two rooms in the Guest House, but each is comfortably furnished and designed for relaxing and enjoying the natural surroundings.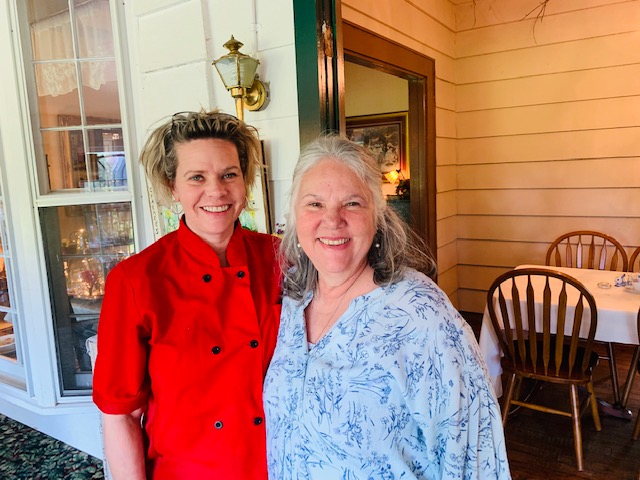 Bernie and Monda have amassed a wealth of experience and skill, with Bernie's 49 years in the hospitality world and Monda's training as a chef at the Culinary Institute of America in New York. The tables are set with linens and sterling silver, and the dishes served are extraordinary. The property is also a beautiful event venue for small-to-medium parties or weddings.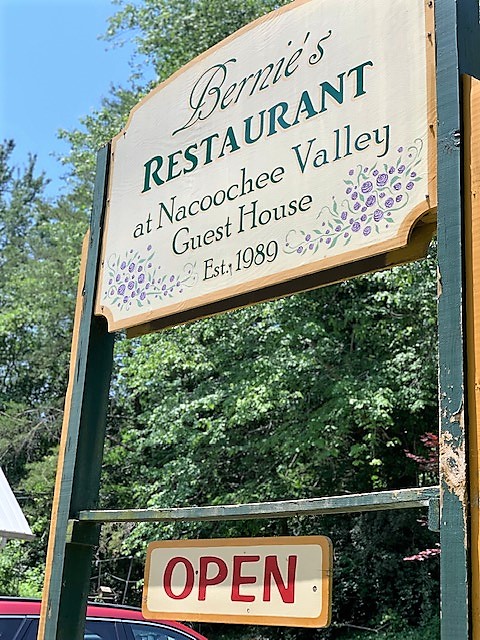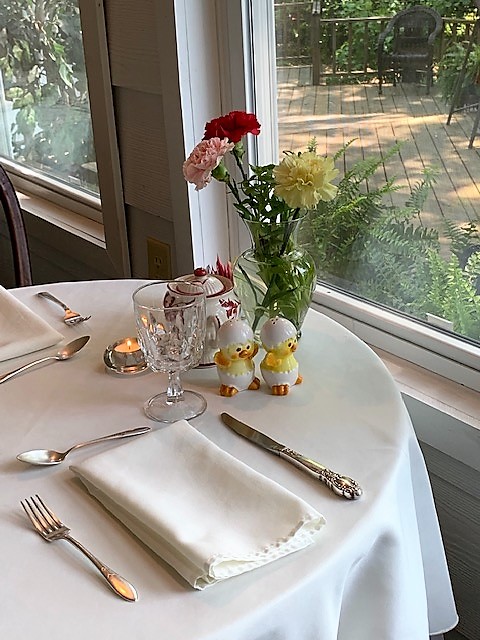 When I was there for lunch, I had an amazing quiche and probably the best tomato basil soup I've ever eaten. And the baked brie with roasted vegetables? My goodness, it was delectable.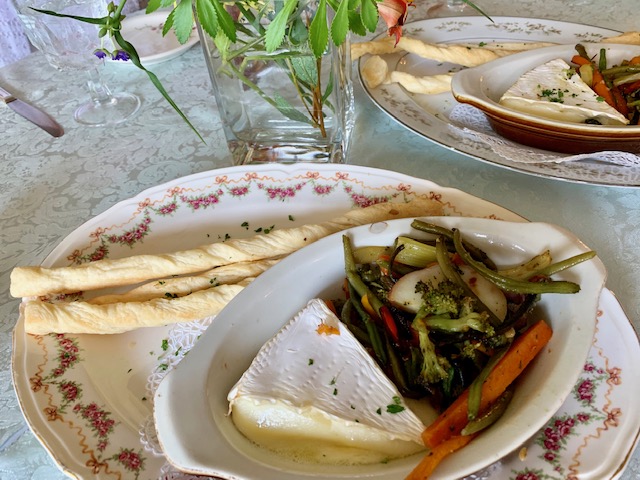 Then, came dessert. Oh my! So many flavors and textures.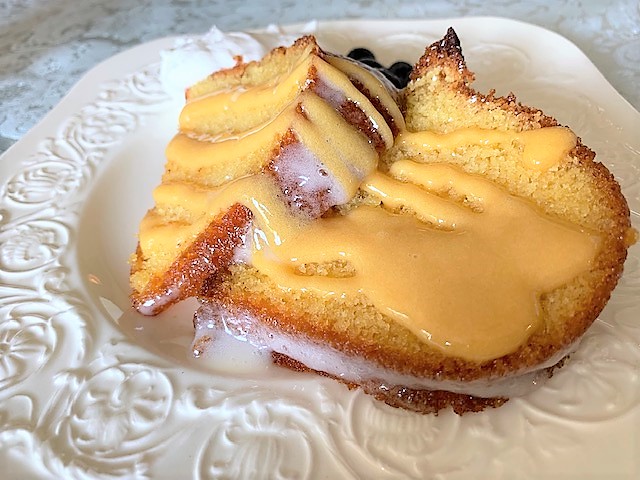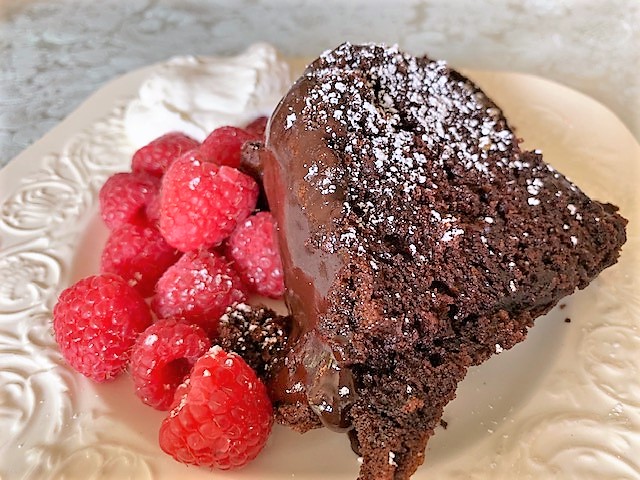 When you're in Helen, Georgia, I highly recommend adding a meal at Bernie's to your itinerary.