Sometimes you visit a city specifically for the restaurants. Other times you go for the experiences and let the dining options unfold in a "whatever you can find when you get hungry" kind of way. That's pretty much what Steve and I did when we were in New York recently. If you're planning a trip in the coming months, here are a few choices to consider.
Europa Cafe
We were cold and hungry, walking between Rockefeller Center and Times Square, when we happened into this deli/cafe/coffee shop kind of place. It was warm. The smells were enticing, and we were glad to be there. We had hot chocolate, shared a large sandwich and a pastry and were ready to face the world again. Lots of fresh soup choices, too.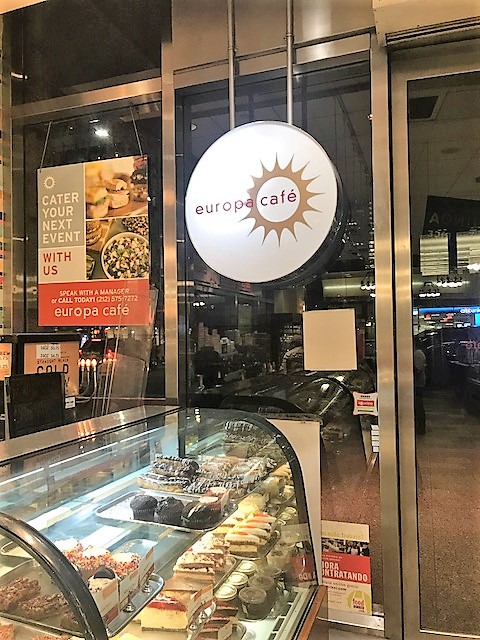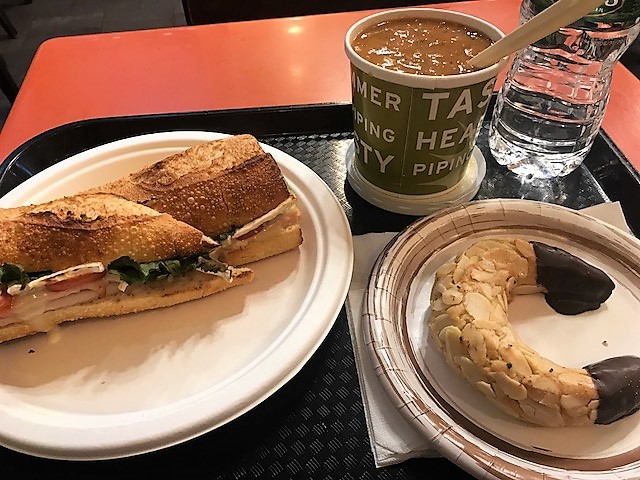 Crossroads American Kitchen
This is a breakfast and dinner restaurant inside the Marriott Marquis in Times Square. It's an enormous space and can serve a large number of people rather quickly. The breakfast buffet is packed with items, including an omelet station, but the price is a little high. We ordered from the menu and enjoyed our dishes very much.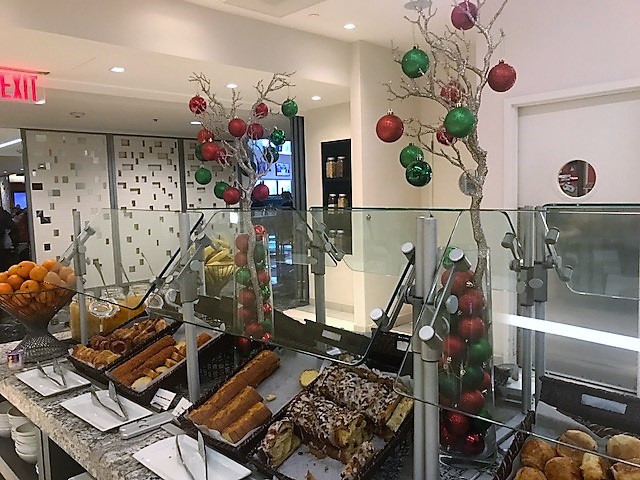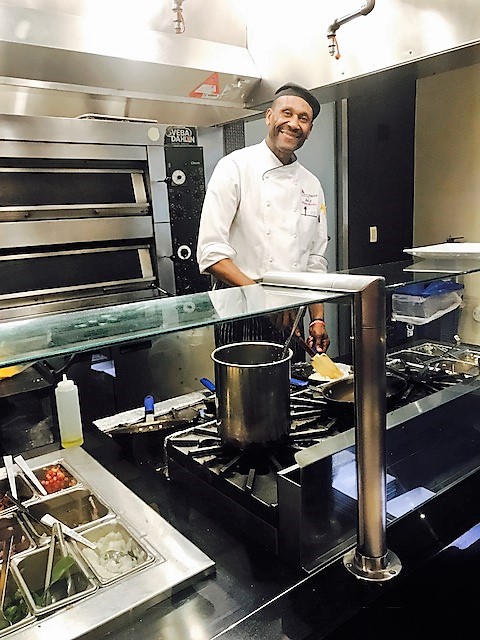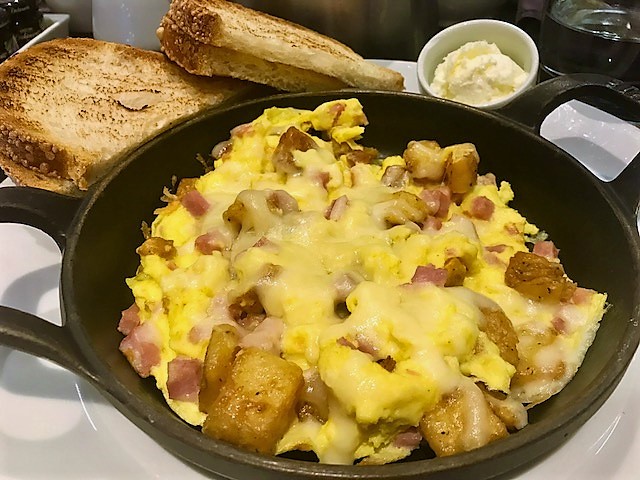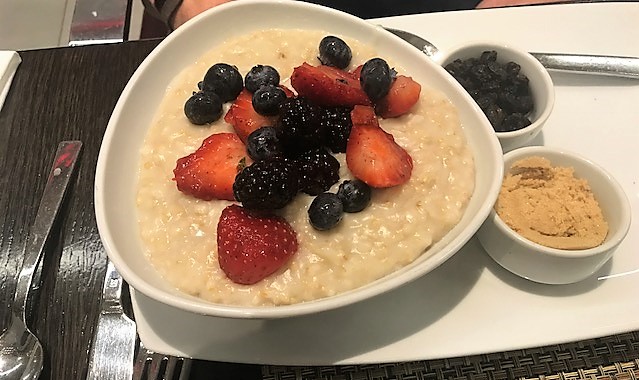 New Apollo Diner in Brooklyn
The best things to say about New Apollo Diner? It's a half block away from the Brooklyn Tabernacle. It has a large menu. And, you will get a taste of the local culture and atmosphere. Portions are huge. If we lived in the area, that would have been an advantage, and we'd have requested carry-out boxes. We wished we had shared an entree. Service is good. No doubt, you will spot people you just worshipped beside at the church service.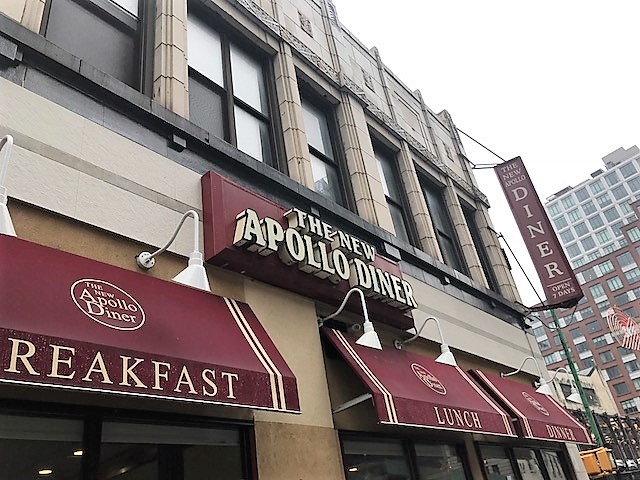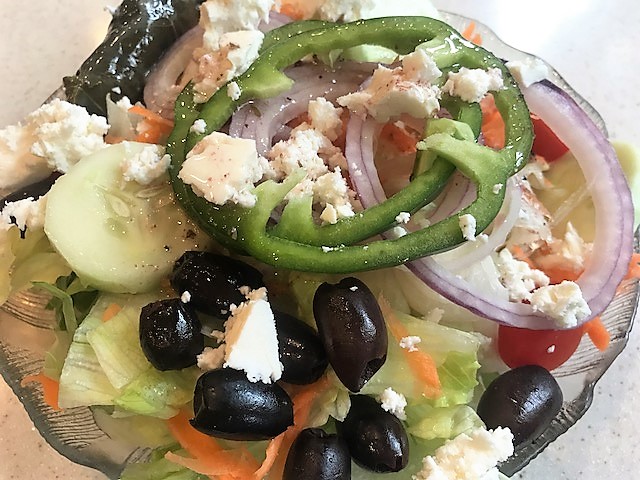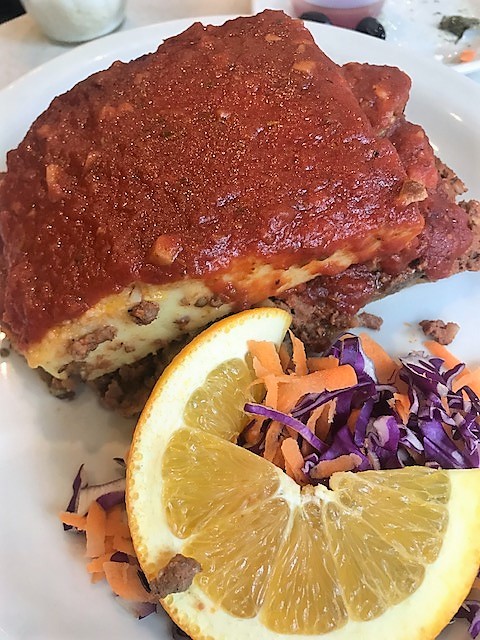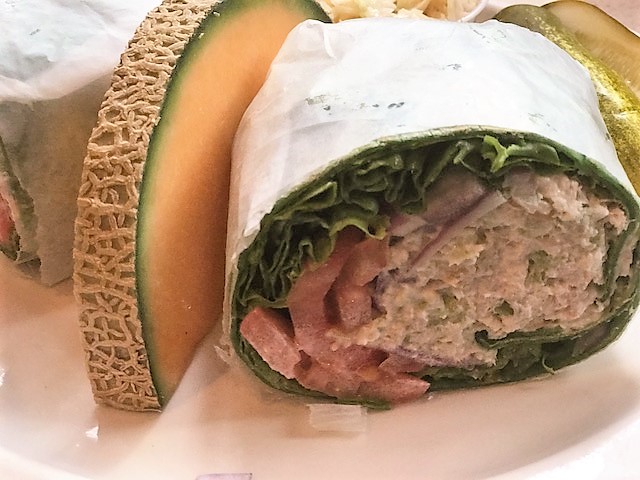 The Oyster Bar in Grand Central Station
Grand Central Station itself is historic, and the architecture is amazing — definitely worth a visit. There is an entire Dining Concourse in the bowels of the station. (I use that word because it is underground and a little dark with a lot of concrete and passageways). You'll find everything from the Chirping Chicken and Eata Pita to the newly-opened Shake Shack. We chose the Grand Central Oyster Bar and Restaurant because we just wanted to sit and relax awhile. The Manhattan Clam Chowder and fried oysters we shared were very good.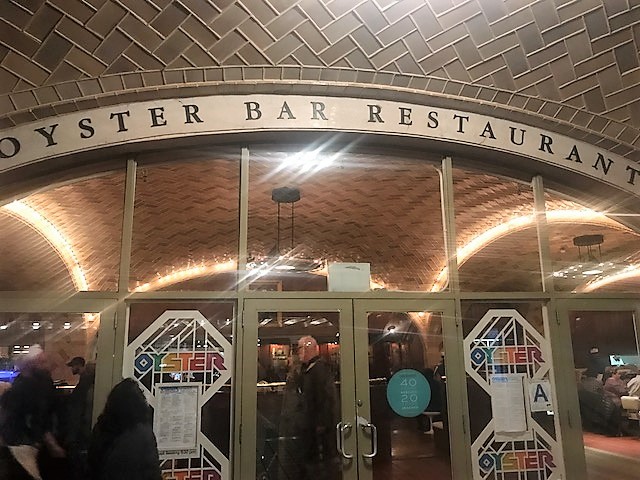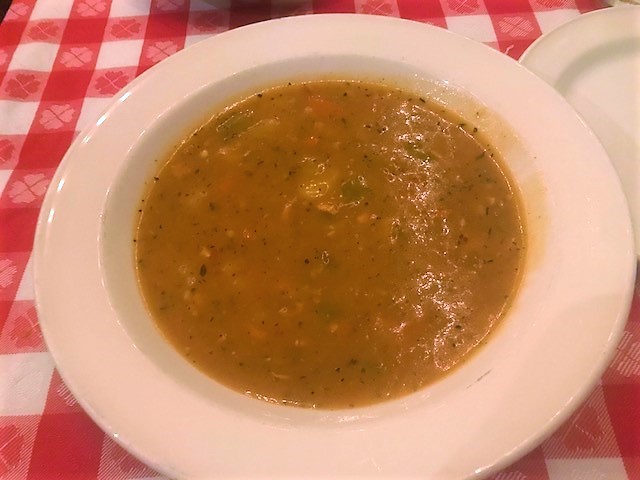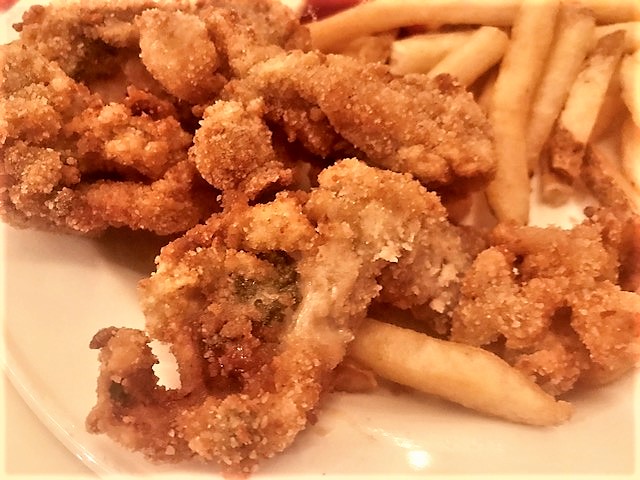 Food Hall at The Plaza
There is a more upscale food hall on the premises – the Todd English Food Hall — but we opted to just browse the kiosks, nooks and crannies of the larger food hall. There are at least 20 possibilities to consider, and they are open for breakfast, lunch and dinner. If you're at Central Park, this might be a good option, especially if you're looking for something economical.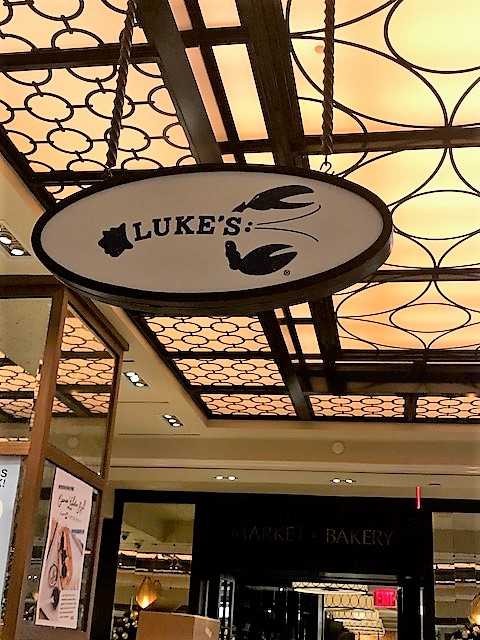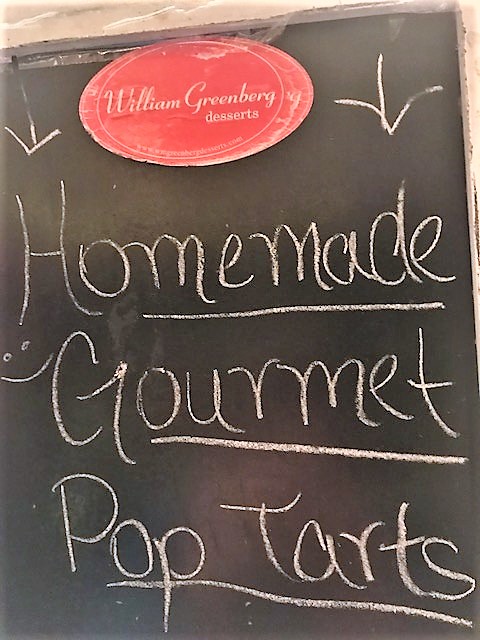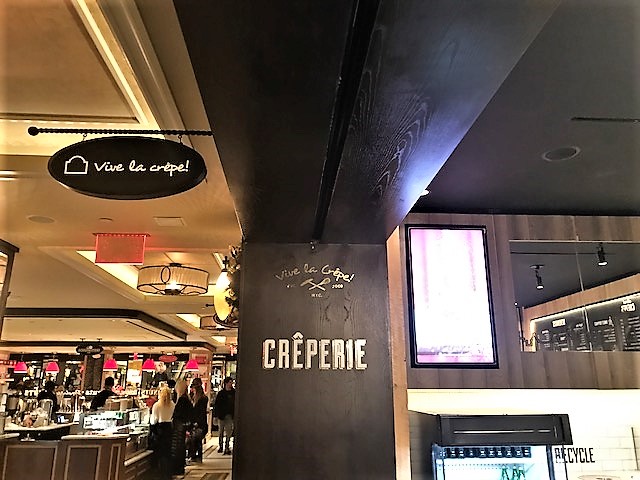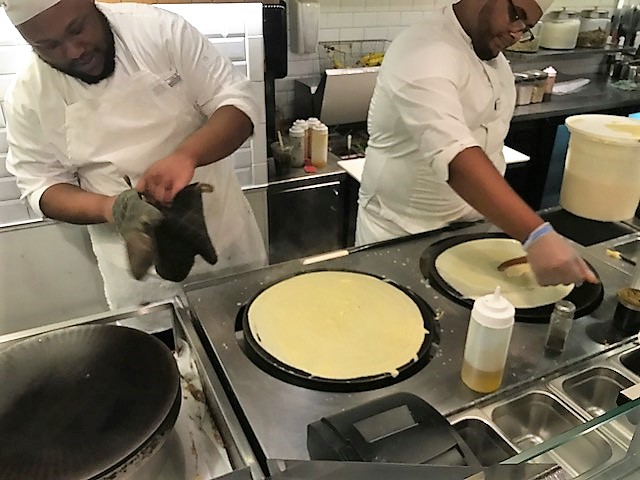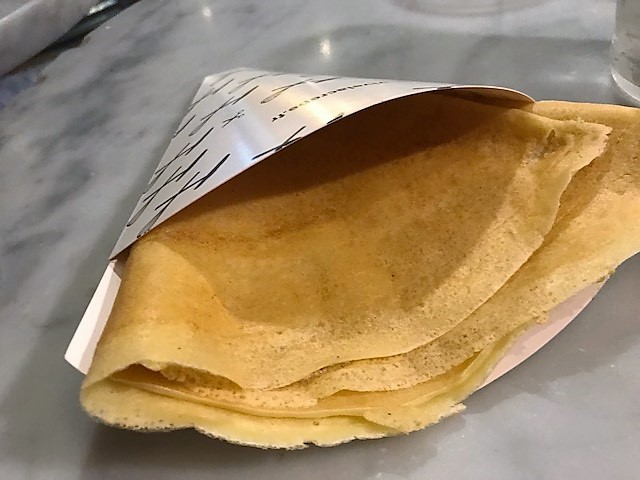 Palm Court for breakfast
It is most famous as the site of Afternoon Tea, but breakfast there is outstanding, too. It's definitely an extravagance, but very nice.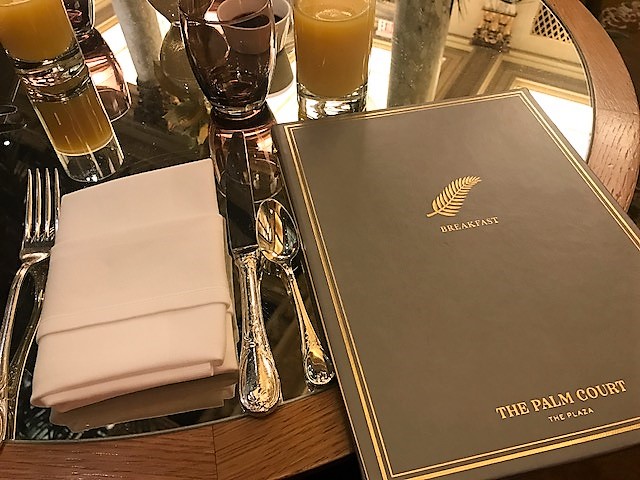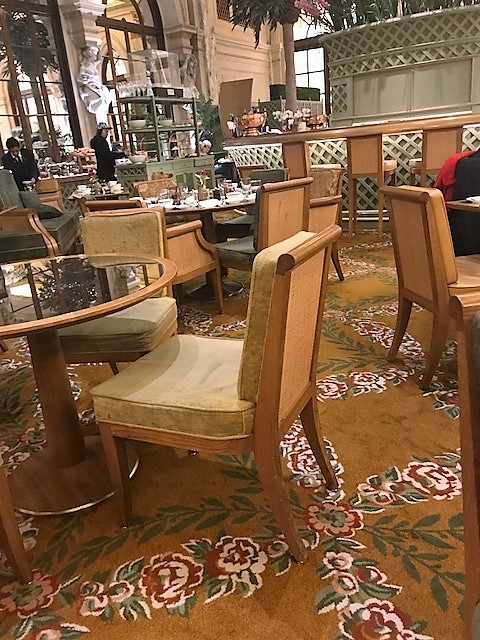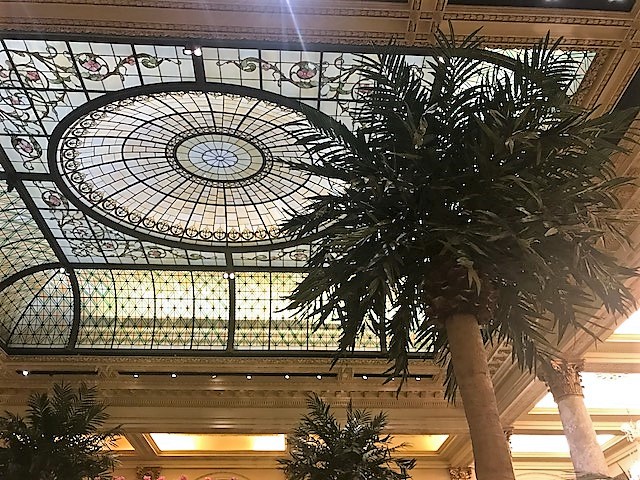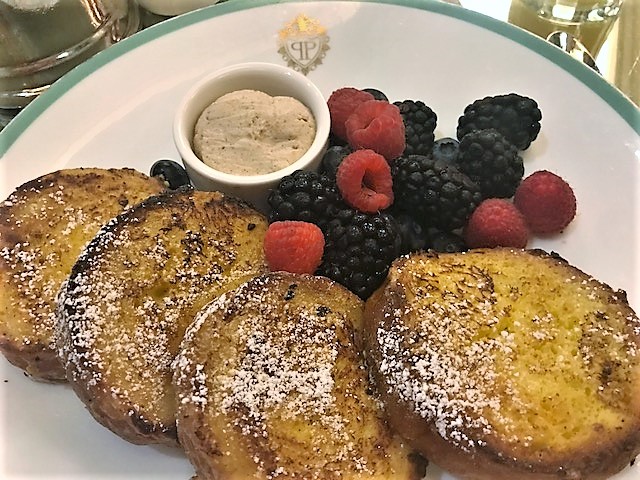 Thoughts
One day we grabbed a few pizza slices from the prepared items at Whole Foods in Columbus Circle, and we found several McDonald's and Applebee's locations. We didn't go in. That's just an F.Y.I. You can spend a lot or you can spend less-than-a-lot on meals in the Big Apple. Notice I didn't use the word cheap. Nothing is really cheap, but you won't go hungry.
In May of 2000, we had dinner at Windows on the World at the top of the World Trade Center. It was one of the most amazing meals of our lives. We also had lunch one day at Loeb Boathouse in Central Park across from the Museum of Modern Art and later ate hot dogs at Yankee Stadium before their game with the Red Sox. And, in 2008, we enjoyed Thanksgiving Dinner at Tavern on the Green in Central Park after watching Macy's Thanksgiving Day Parade.
I suggest that when you plan your trip to NYC just decide what your must-do's are and fit them into your budget and your itinerary. My goodness, what a great city!!
Now, enough about New York. Stay tuned for my next adventure.