Perhaps you're planning a Christmas shopping spree at Cool Springs Galleria in Franklin, Tennessee, in the coming weeks. Or, maybe you'll want to go there for after-Christmas sales. Whatever the case, my guess is that at some point, you'll get hungry. I checked out a place recently that I think is worth the short drive across I-65 from the Galleria. I promise, it's not far. Put it in your GPS — 2000 Meridian Boulevard Suite 110 in Franklin.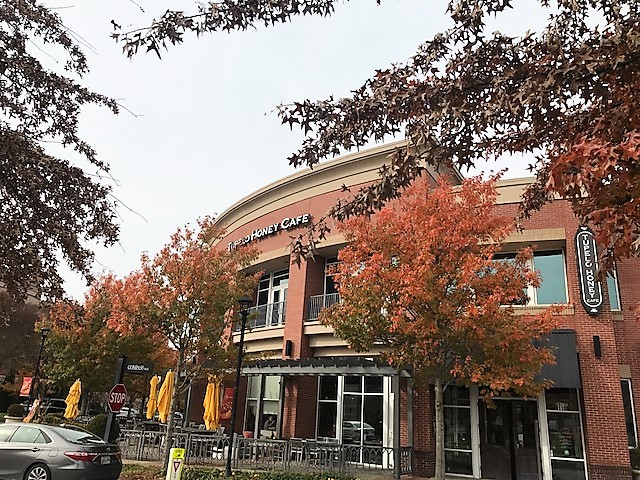 Tupelo Honey is not just a song written by Van Morrison. It is also the name for a delicious number of restaurants now appearing across the Southeast, originating from a tiny location in Asheville, North Carolina. Now, there are 4 in North Carolina, 2 in South Carolina, 1 in Georgia, 2 in Virginia, 4 in Tennessee, and the most recent ones have opened in Denver and in Frisco, Texas. I want to be one of the first in line when a Tupelo Honey Cafe comes to Alabama. Tupelo Honey is not exactly a chain or a franchise, since they are all owned by the same man, Stephen Frabitore, who bought the original Tupelo Honey Cafe in Asheville in 2008.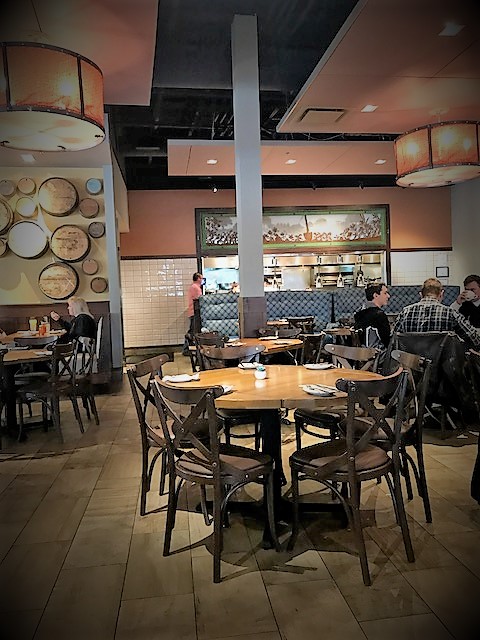 Tupelo Honey Cafe does a fabulous job of serving brunch. They open Monday through Friday at 11:00 a.m. and on Saturday and Sunday at 9:00 a.m. But, you can also visit for lunch or dinner, and they are happy to take reservations. When you visit the website here, take note of the recipes included. I'm planning to try the walnut-stuffed apples for supper tonight, and the garlic-mashed cauliflower will be on a future menu.
Steve and I were seated promptly and had a fabulous server. The hot biscuits, blueberry jam and honey appearing at our table right away got things off to a great start.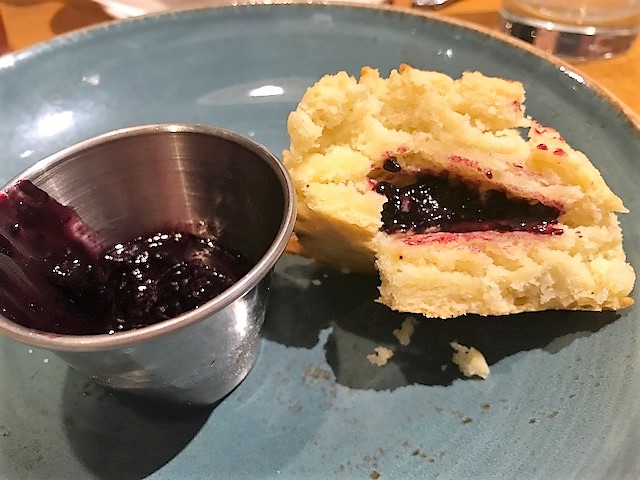 I can rarely resist Fried Green Tomatoes, so we shared their version for an appetizer. These came with goat cheese grits, a roasted red pepper coulis and sprigs of fresh basil. Two thumbs up.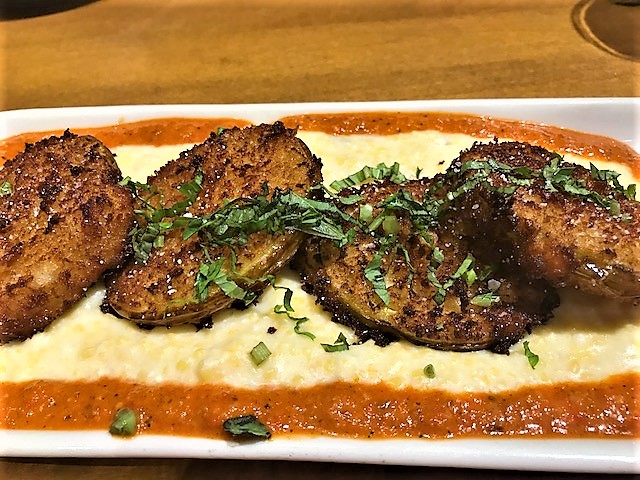 Steve ordered one of the breakfast combos where you can choose three items for only $10. He selected scrambled eggs, sweet potato pancakes and goat cheese grits. Pieces of baked sweet potato were visible in the pancakes (in other words, they were not "artifically flavored"), and we both agree that the grits were exceptional.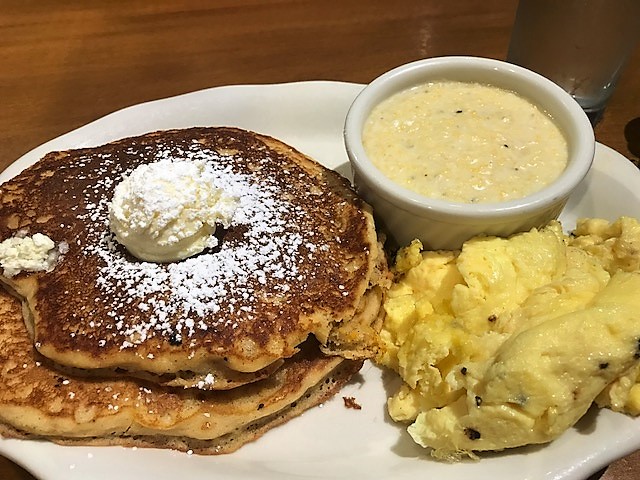 I chose the Pecan Pie French Toast with whipped cream and fresh blueberries. Totally decadent and delicious.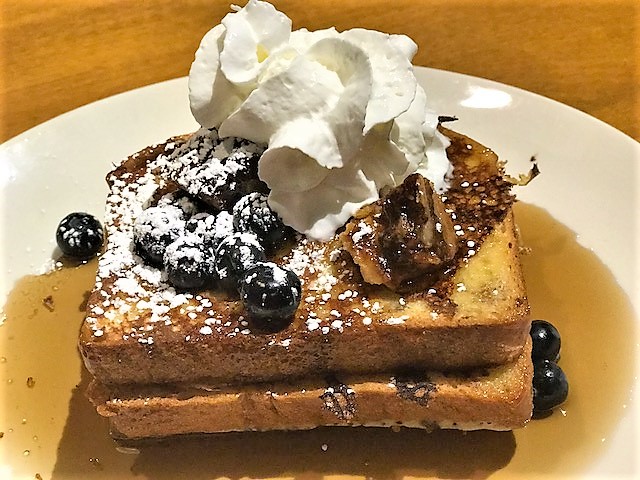 We particularly enjoyed the local art on the walls, which is a characteristic of all the Tupelo Honey Cafe locations. 
A favorite was this one of the Tennessee flag designed from remnants of the old Grand Ole Opry Building that was flooded along with almost everything in downtown Nashville in May of 2010.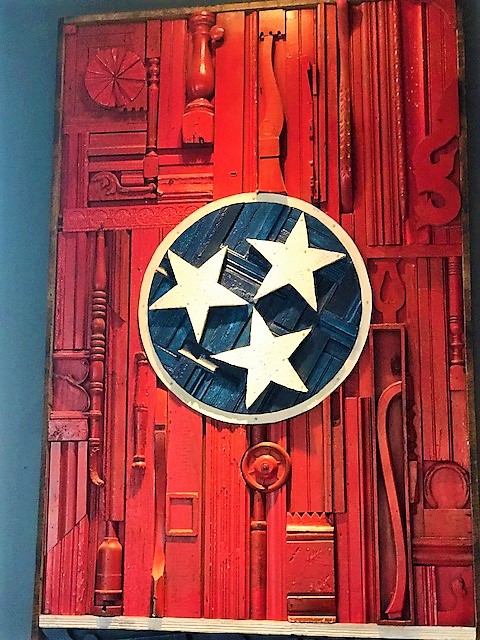 I hope I've helped to put Tupelo Honey Cafe on your radar. I certainly plan to go back again ASAP.