A few months ago, I was invited by USA Today's 10Best.com to contribute a story about fried green tomatoes, specifically as they apply to Alabama. And it was strongly recommended that I try to interview Lucy Buffett since her green tomatoes, after all, were voted by readers to be the best in the state. (Scroll to the bottom to find a link to the story).
Naturally, I was thrilled to have the opportunity, but I was a little nervous about trying to talk to Lucy Buffett. Her flagship restaurant in Gulf Shores — Lucy Buffett's LuLu's — is phenomenally popular, even in the off season. Thousands of people wait in line for a table during peak summer months to get the freshest possible seafood, hear some great music, and, of course, sample her top-rated appetizer with WOW Sauce on the side. The parking lot is huge, and while visitors wait, they can browse the gift shop, stroll among gorgeous yachts and boats or let the kids play in the arcade and try their hand on the ropes course. It has become more than a restaurant. It's a destination in itself. (If you're going to be in Gulf Shores this summer and want to visit, I suggest you click here when you arrive in town and get your name on the list for the day you want to eat at LuLu's).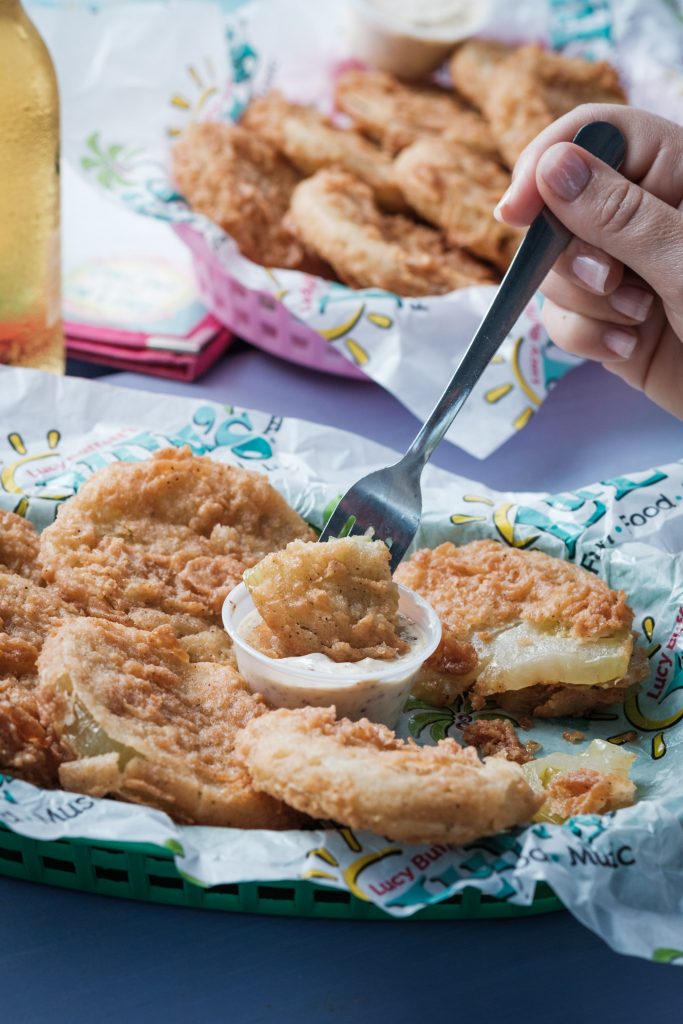 In recent years, Ms. Buffett has added two more restaurants — Destin, FL and North Myrtle Beach, SC.
How was I going to be able to actually TALK to someone so successful? Hallelujah for the help I was given by the great tourism folks at GulfShores.com, especially Mary Sargeant and Kay Maghan. They graciously agreed to get in touch with Ms. Buffett's personal assistant, and an interview time was established. I started reading everything I could find about her and realized she has led an extremely interesting life. She's worked very hard for her well-deserved success.
From the first "hello," I felt as though I were talking to a long-time friend. Lucy was friendly, funny, forthcoming, helpful and oh-so-genuine. What I expected to last 10 minutes, went on for 30. It was delightful to learn that we have several things in common.
She, too, is a grandmother. Her twin granddaughters are deeply loved and immensely enjoyed.
We both play a musical instrument. In her case, it's the ukelele! 🙂 She's teaching herself to play and is insisting that her granddaughters learn an instrument of their choosing.
Lucy and her husband, as of about 10 years ago, no longer drink alcohol — not a drop. She does, however, enjoy an occasional, non-alcoholic, ginger beer. And, the pimento cheese she serves uses a little bit of honey ale brewed by Back 40 Brewing in Gadsden, but she's never tasted the ale "straight."
The recipe that sets her fried green tomatoes apart is found in her cookbook Gumbo Love and is NOT for someone who wants to whip them up right quick. The flour mixture alone has 10 ingredients, and the WOW Sauce she serves to accompany them adds another 5. But, believe me, her extra touches are what set them apart.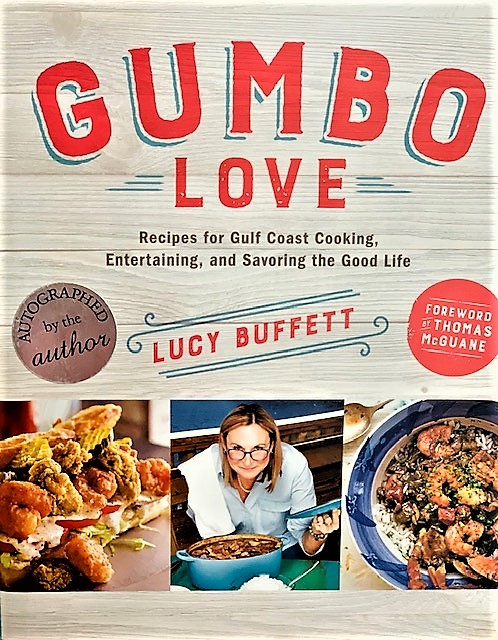 So, here's my story. I'd love to read your thoughts.
https://www.10best.com/interests/food-culture/everything-you-want-to-know-about-fried-green-tomatoes/