"A Feather's Not a Bird" by Rosanne Cash begins with these lyrics:
I'm going down to Florence, gonna wear a pretty dress
I'll sit atop the magic wall with the voices in my head
Then we'll drive on through to Memphis, past the strongest shoals
Then on to Arkansas just to touch the gumbo soul
A feather's not a bird
The rain is not the sea
A stone is not a mountain
But a river runs through me
There's never any highway when you're looking for the past
The land becomes a memory and it happens way too fast
The money's all in Nashville but the light's inside my head
So I'm going down to Florence just to learn to love the thread
A feather's not a bird
The rain is not the sea
A stone is not a mountain
But a river runs through me
Those of us who are natives of North Alabama, know where Florence, Alabama is, and we certainly know which river she's singing about — the Tennessee, of course! We might even be familiar with "the magic wall" Rosanne Cash mentions in the second line. That refers to the mile-long stone wall monument Tom Hendrix built in honor of his great, great grandmother's journey back from Oklahoma after being carried from her homeland during the Trail of Tears. And, "the voices in my head" suggest the name the Yuchi tribe gave to the Tennessee River — "the river that sings."
But, what about "wearing a pretty dress" and "learning to love the thread?"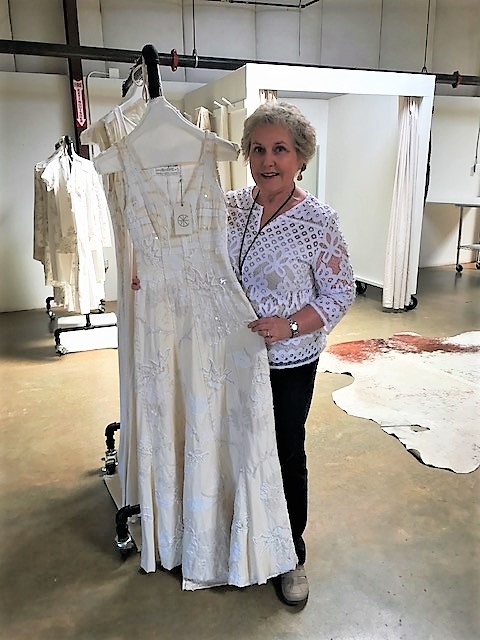 That's where Natalie Chanin comes into the song. Cash and Chanin spent time sightseeing and sewing together during a trip Cash made in 2013 to explore some of her daddy's roots (Johnny Cash). While traveling the Natchez Trace, Cash was led naturally to Alabama. The trip inspired Cash to the point that she named her 2014 album "The River and the Thread" and wore a Natalie Chanin coat when she accepted three Grammy awards that year.
I believe you, too, will be inspired when you make a visit to Ms. Chanin's factory, store and cafe in Florence. Natalie Chanin spent 20 years as a designer and stylist in New York and Europe before being drawn back to her hometown and bringing her creative talents with her. Alabama Chanin, 462 Lane Drive in Florence, is housed in a former t-shirt factory.
The Factory Store is open from 10:00 to 5:00 Monday through Friday and from 10:00 to 3:00 on Saturday. Items for sale include both handsewn and factory-made fashions, as well as home goods and accessories from local artisans. Ms. Chanin's designs are extremely high-end, and when you look closely and see the intricacy of the work, you will better appreciate the price tags.
Alabama Chanin also opens the factory to sewing groups on the first and third Tuesdays of each month for those who want to enjoy improving their skills while socializing with others. DIY kits and stencil templates are for sale for beginners and advanced seamstresses. Ms. Chanin believes strongly in passing down sewing arts and offers a variety of classes that can be found on the website.
Tours of the Factory are hosted at 2:00 p.m. Monday through Friday. The tours are free and last about 30 minutes. It is extremely interesting to learn about the behind-the-scenes process for creating the elaborate pieces produced by Chanin and her team.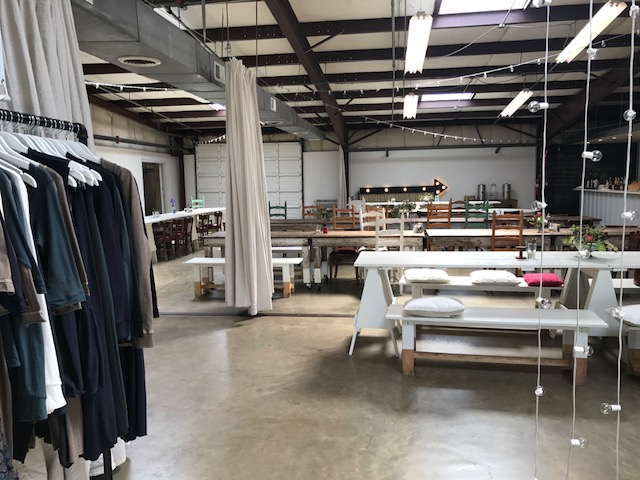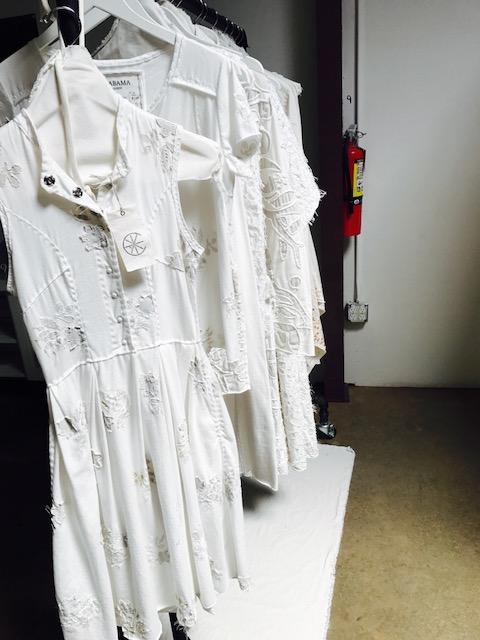 Factory Cafe is a popular place for lunch with its wide expanse of tables, natural light, and fresh, delicious menu. Diners order at the counter, and then dishes are brought to the table. The day I visited, Natalie herself was serving guests. I SO wanted to stop her long enough for a photo but just couldn't convince myself it was the right thing to do. She's quite striking in her appearance and appears very humble in spite of her amazing success and worldwide recognition.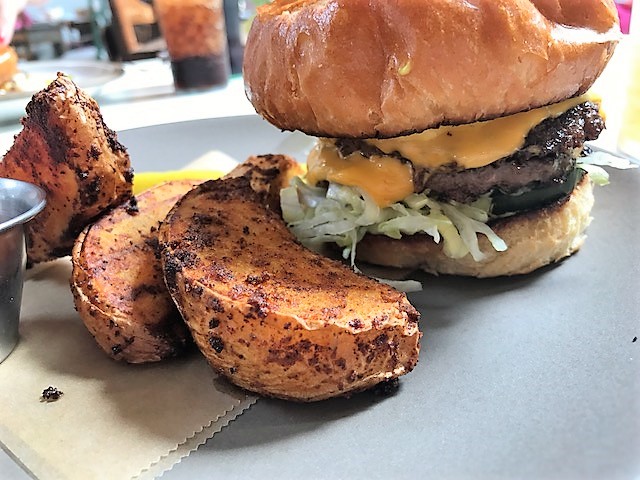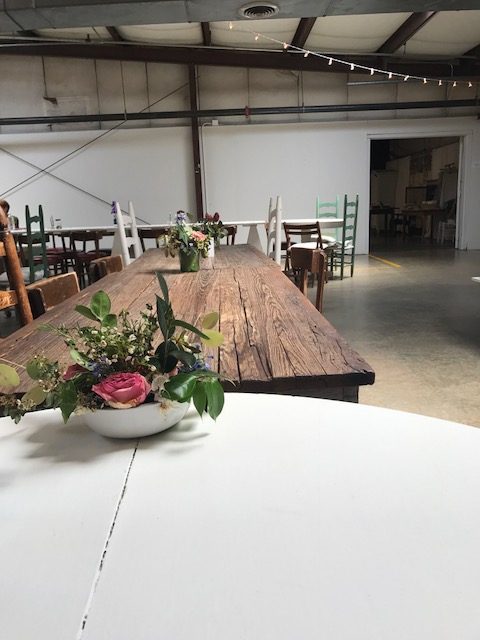 I strongly urge you to check out this fascinating gem in Florence, AL. It might just cause you to dust off your long-unused sewing machine.