Allow me to steer you off of Interstates 20, 26 or 85 the next time you cross from Georgia or North Carolina into South Carolina. Edgefield is a jewel of a town with plenty to occupy you for several hours or a couple of days.
The National Wild Turkey Federation has its headquarters in Edgefield, and you will definitely want to designate an hour or two to visit their beautiful facility at 770 Augusta Road. The displays and exhibits are first-class. Even for those of us who have never been turkey hunters, it is fascinating to learn the habits and facts surrounding these interesting, albeit funny-looking, birds.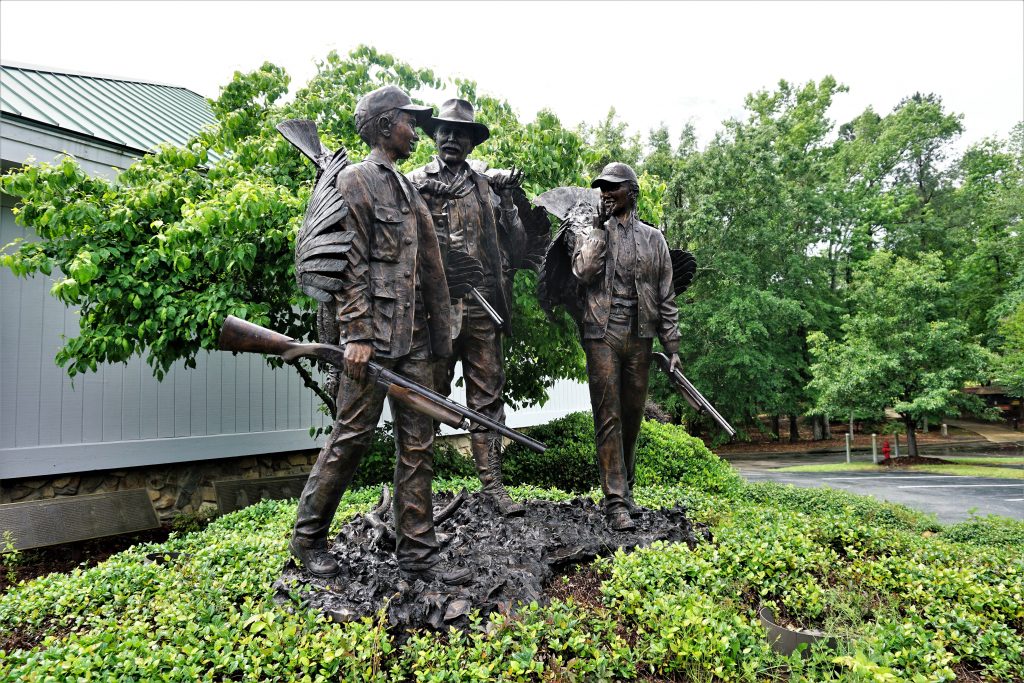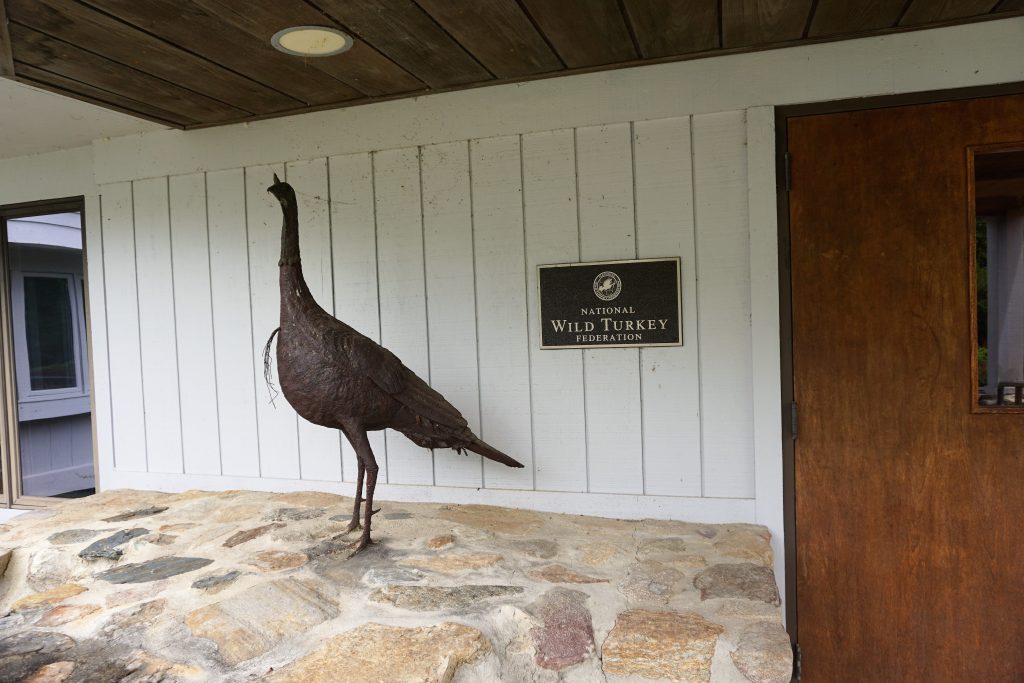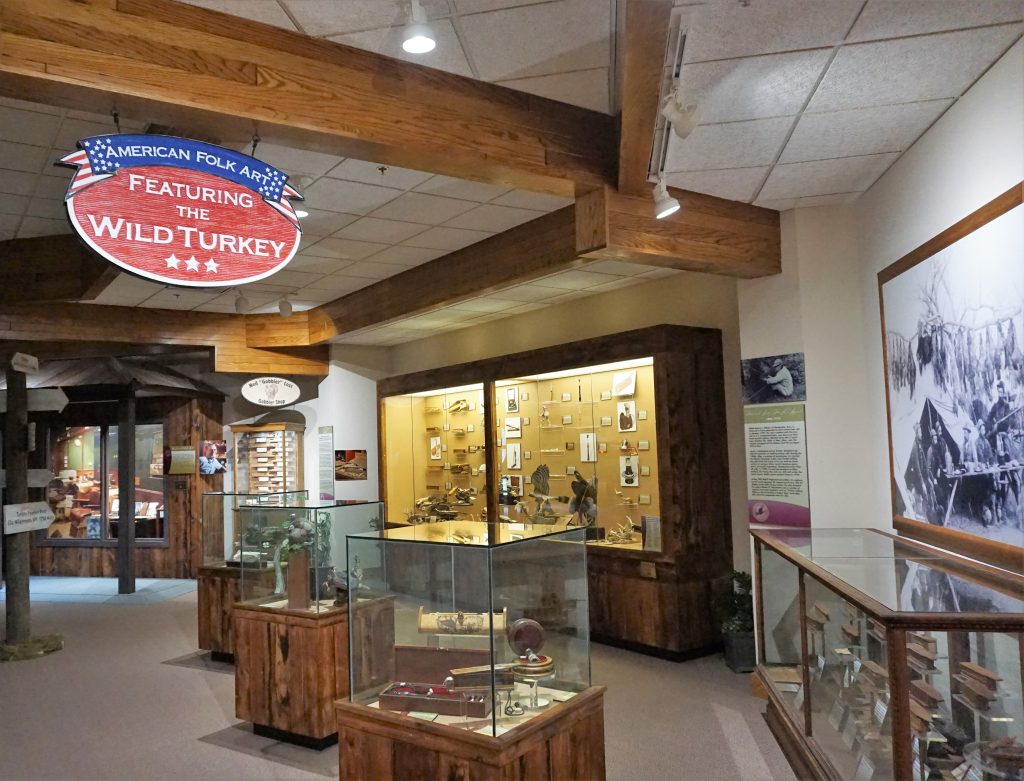 When you make the connection to the Turkey Federation, it is easy to understand and enjoy the painted turkeys scattered around the downtown area.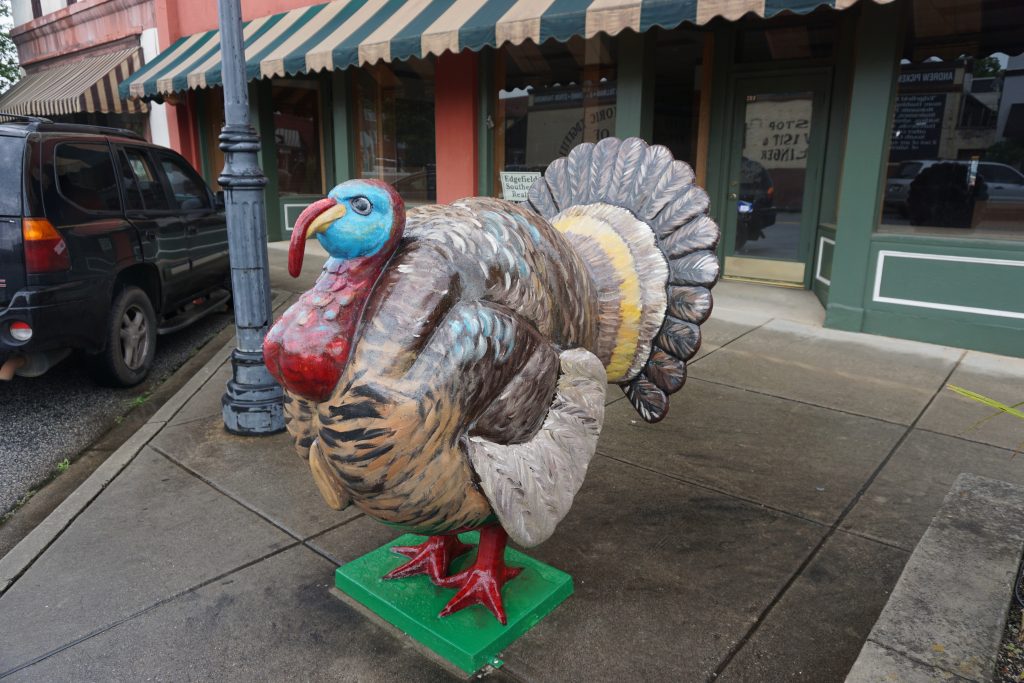 Make a point of visiting downtown, specifically to see the studio and workshop of Old Edgefield Pottery at 230 Simpkins Street. There are actually three art forms that originated in South Carolina — Sweetgrass Baskets (popular in Charleston), Catawba Indian Pottery (which is on prominent display at the Catawba Cultural Center in Rock Hill, SC) and Edgefield Pottery which dates back to the 1800's. At the studio, you can see examples of the original clay works and watch potter Justin Guy continue the process to make pieces today. You will be very tempted to purchase one of his beautiful pots for your own home.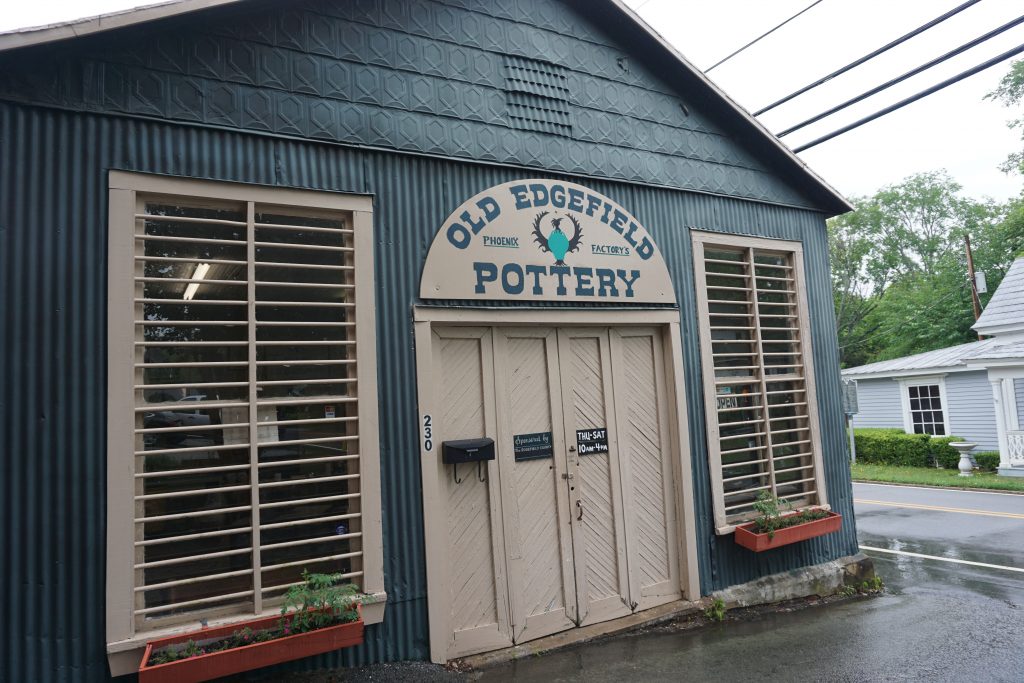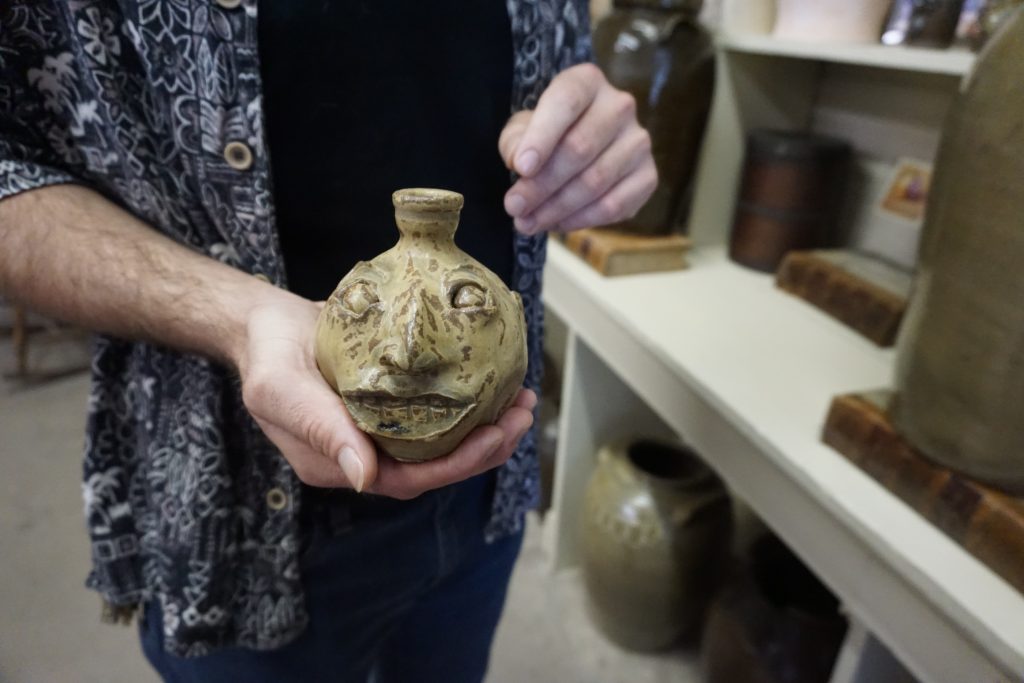 Old Edgefield Grill is a restaurant I am happy to recommend right off of the main square at 202 Penn Street. Housed in a vintage Victorian home with a wide wraparound veranda and a yard full of magnolia trees, it exudes an air of Southern hospitality with the menu to back it up. They say that Shrimp and Grits is their signature item, but I'd put their Fried Green Tomatoes at the top of their offerings, as well. Two of the main dining rooms have important local connections. One has turkeys everywhere — in photos and decor, of course, not in live, gobbling form — and the other is a tribute to Senator Strom Thurmond, a highly-recognized and beloved U.S. Senator who was born in Edgefield in 1902, and died there a little over a hundred years later. Delicious upscale comfort food, elegant surroundings and significant art and decor items — what could be better?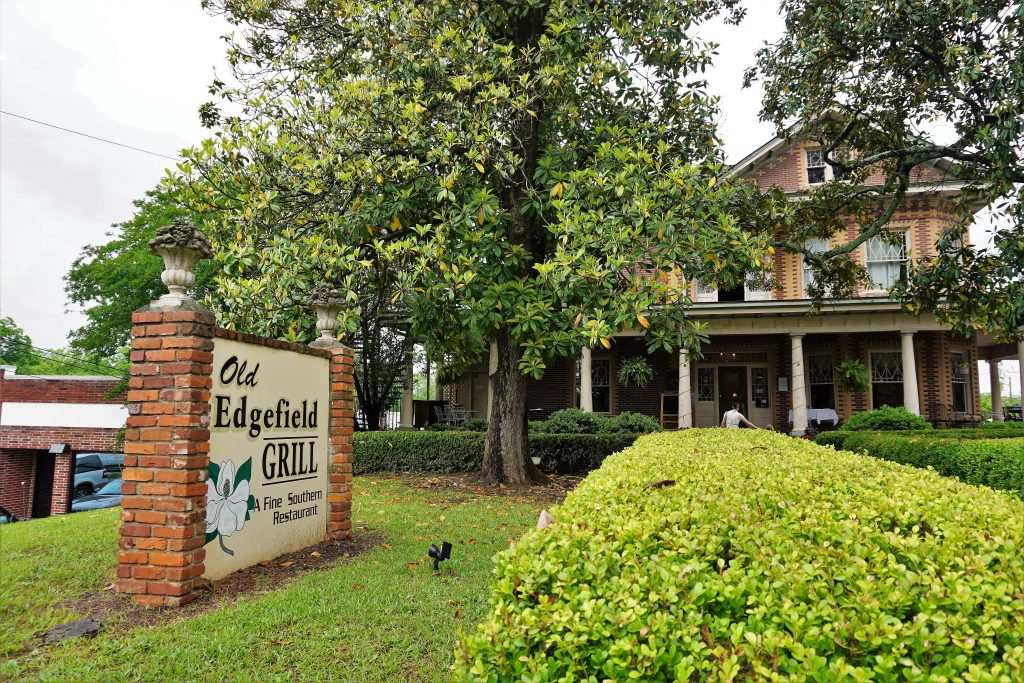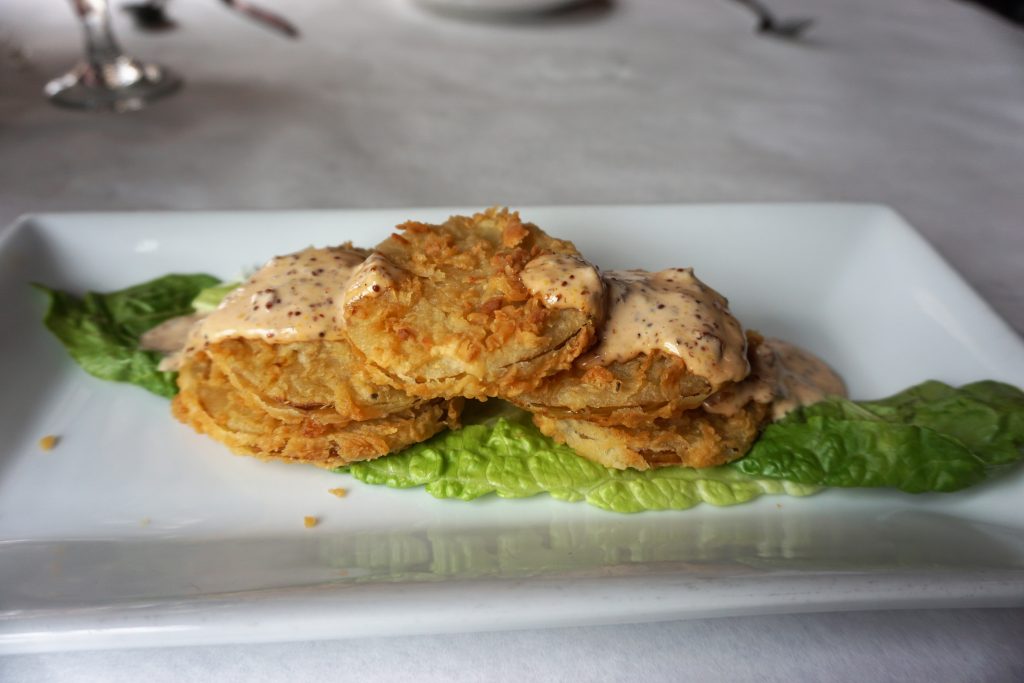 Edgefield is just one of the towns in the 5 counties which make up South Carolina's Old 96 District. Check out the website. I'm positive you will find something that everyone in your family can see, experience and enjoy.