OVERNIGHT TREE HOUSE CAMPING, ANYONE?
Nacoochee Adventures & Zip-n-Time might specialize in zip lines and ATVs, but they will also fix you up with a tree house, if you want to spend the night in the beautiful woods of North Georgia. These treehouses are strictly primitive — perfect for back-to-nature folks — with no electricity or running water. But, with a flashlight and a short walk, you'll find a convenient outhouse — good to know if you're trying to avoid bears and "creatures." Plan to take your own sleeping bags and supplies, but substantial shelter from the rain is provided, along with an up-close way to truly spend the night in the forest. The stuff of fairytales.
Nacoochee Adventures treehouse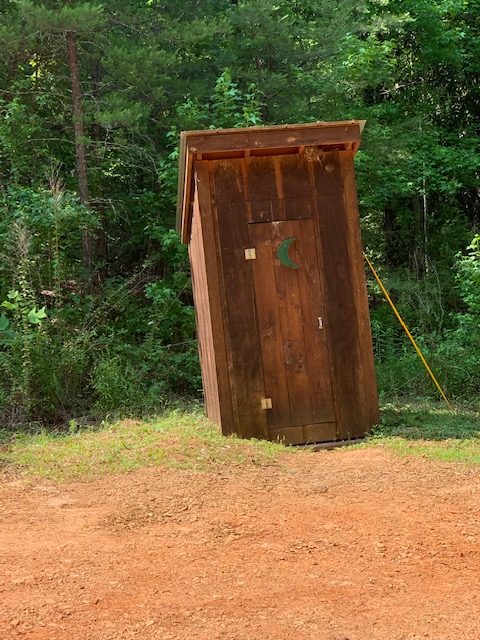 UNICOI STATE PARK AND ADVENTURE LODGE
At Unicoi State Park, guests may choose between the hotel-like setting of the lodge or a wide variety of cabins. Especially unique are the barrel cabins with great views of the 53-acre lake. Cabins feature full bathrooms, living areas and furnished kitchens in a wide range of sizes.
Other amenities inside the park include the wonderful restaurant at the lodge, the lake for fishing, canoeing and kayaking, zip-lining, an archery range and miles of hiking trails.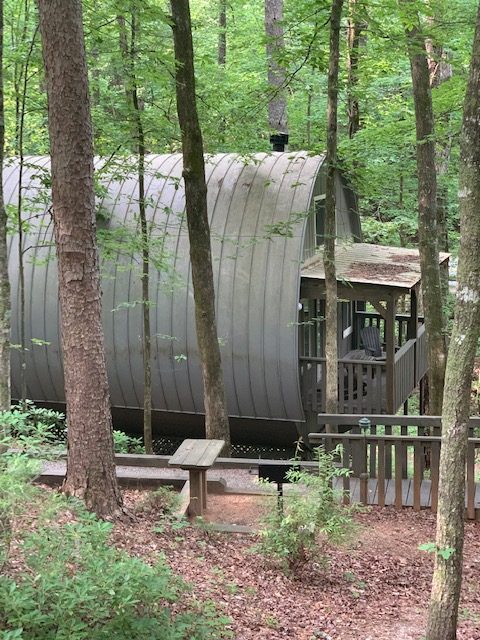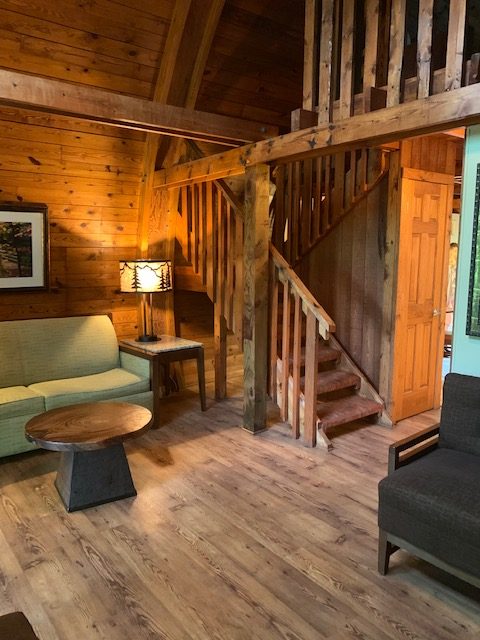 HOTEL CHAINS
With a population of less than 500, it might be surprising to find so many hotels in the tiny town. Clearly, Helen residents WELCOME visitors and want them to have plenty of places to spend a night or two.
You'll find recognized chains such as Hampton Inn, Red Roof Inn, Baymont by Wyndham, Country Inn and Suites, Jameson Inn, and I can personally vouch for Holiday Inn Express and Suites. Along with the comfortable bed, plentiful hot water, free Wi-Fi and cable television, the full breakfast (with Cinnabon rolls!!!), the ever-present coffee/tea station and the afternoon cookies elevate the guest experience.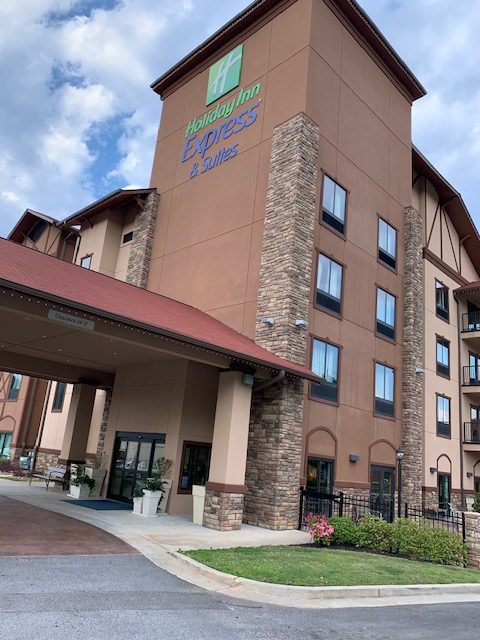 For a truly upscale and pampered overnight stay, consider the Valhalla Resort Hotel. The location takes advantage of the best views of the Blue Ridge Mountains. The guest suites feature private balconies, smart TVs and rainfall spa showers. Ahhhhhhhh.
The bungalows, on the property but separate from the hotel, will accommodate up to 4 people, and the private villa, a short drive away, will accommodate 8 guests.
Valhalla Resort property includes a golf course, a swimming pool with cabanas, and a luxurious spa. Plus, the Caledonia Dining Room provides a fine dining experience for breakfast or dinner.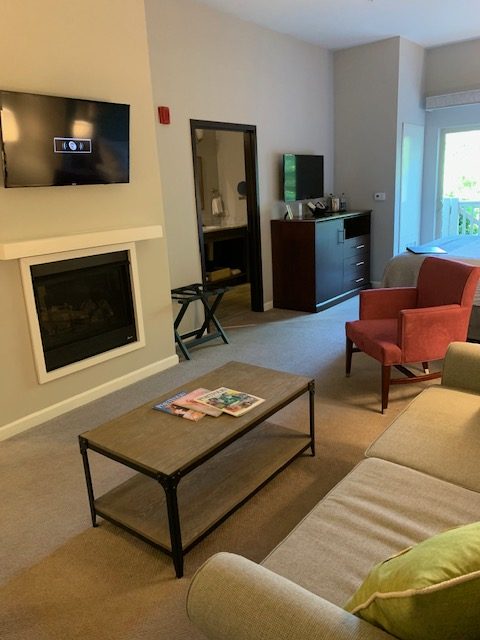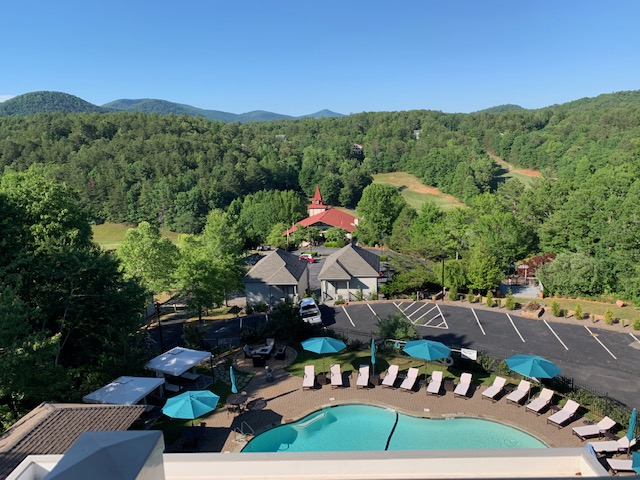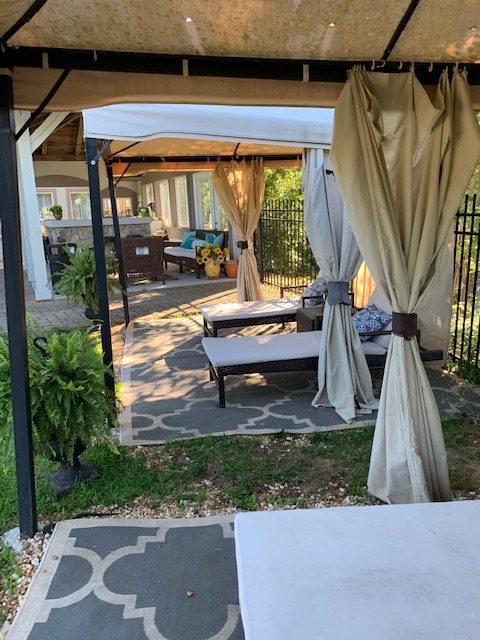 BOOK EARLY
As you can tell, there's a setting and a budget to suit everyone. The main thing is to decide when you want to visit Helen and book your acccommodations EARLY. Oktoberfest runs from September 5 through October 31, then the magical Christmas season begins. You don't want to miss out.